Office 365 language settings
Within Office 365 a user can set his or her language preferences on several ways, this post will show several ways on setting this and how this can be managed as an administrator for your users.
Let's start with the places that a user can set this.
Office 365 "My Account"
When you are in Office 365 you can click on your name and select My Account. Underneath Settings part you can set the language of Office 365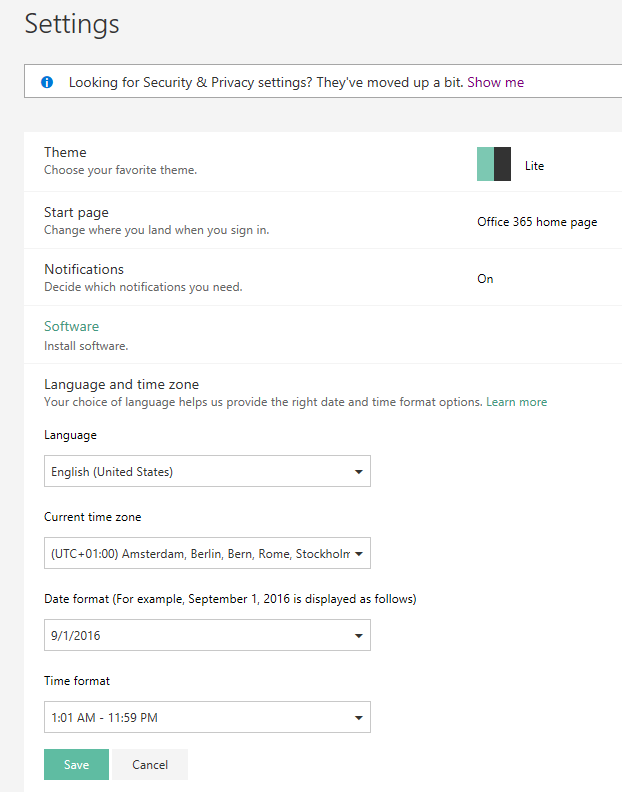 SharePoint Online Profile
The SharePoint Online Profile under "Language and Region"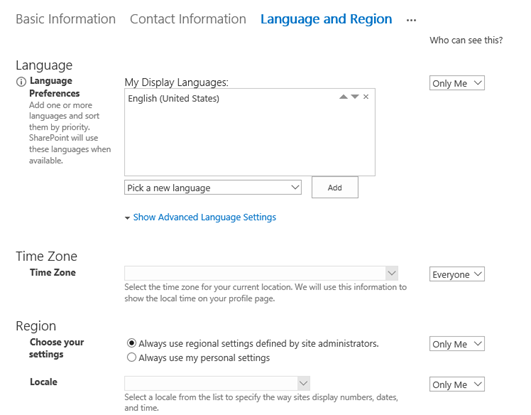 This setting can be found from Delve and your profile in Office 365. All will redirect to the SharePoint Online Profile
On-premises
When your company has synchronized the user accounts, there you can set the preferred language as well, usually this is set by an administrator. When this is done you the user can change the Office 365, but is overridden with the next synchronization for on-premises.
This setting is on the user in AD on the property "preferredLanguage", the value must be in the format "en-US" or "nl-NL". A full list of options can be found here https://msdn.microsoft.com/en-us/library/ee797784.aspx